Click4Advisor's Methods to Give Advice

Advisor
Advisors have access to Click4Advisor's wide array of methods for delivering advice. Whether one-on-one conversations by phone, browser-based text or video chat advice, email-based advice, or group advice given during a conference session, Advisors have the dynamic approach to increase revenue.
* Click4Advisor By Industry
Click4Advisor empowers advice-providers of every category, including technical support experts, psychics, astrologers, readers, lawyers, and accountants with the ability to facilitate and promote their advice-providing activities.
* International Capabilities
Go global and expand your client base to Users outside of the USA and Canada.
* Worry Free Payment Processing
Click4Advisor's automated client billing process allows Advisors to focus on giving advice and not worry about handling the payments.
* Increase Your Revenues!
Advisors can market & sell their Advice Services directly from their website, emails, and online ads. Learn How.
* Top Reasons To Use Click4Advisor
Click4Advisor has some of the lowest service fees in the industry. Best of all is that it is FREE to sign up and setup the system on your website.
Note: Click4Advisor is not a directory service. To market your advice services, you must either use Click4Advisor on your own website or blog or join an authorized Click4Advisor Agent Group.
Where Questions Meet Answers
SaaS Model - It's a Service, so No Costly Hardware or Software needed to Download or Install to use Service.
Usage-based service fee model - When the advisor generates revenue only then the service fee is charged.
Totally Robust - Scalable System Allows Rapid Expansion for Total Reliability
Comprehensive - Seamless 'Browser-based Video & Text Chat', 'Click-to-Call', 'Email-Based Services', 'Conference', & '800# Dial-In' Systems
Completely Secure - 'All-Blind' Secure Connections Ensure Privacy
Secure - State-of-the-Art Digital Encryption Using 256-bit SSL
Eliminate Costly Call Center - Phone System Distributes Calls Directly To Remote Advisors
Getting Started is as Easy as 1-2-3!
Signup with Click4Advisor & Complete the Advisor Setup.
Embed your Click4Advisor Phone Service Link in your Website or Blog.
Clients Call You through your Click4Advisor Phone Link - you earn money.
Integration takes just minutes and then you're in Business!
Connect The Way You Want To!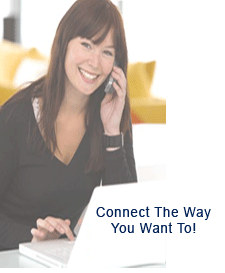 Key Features
Advisor's Phone Service Pop-Up Window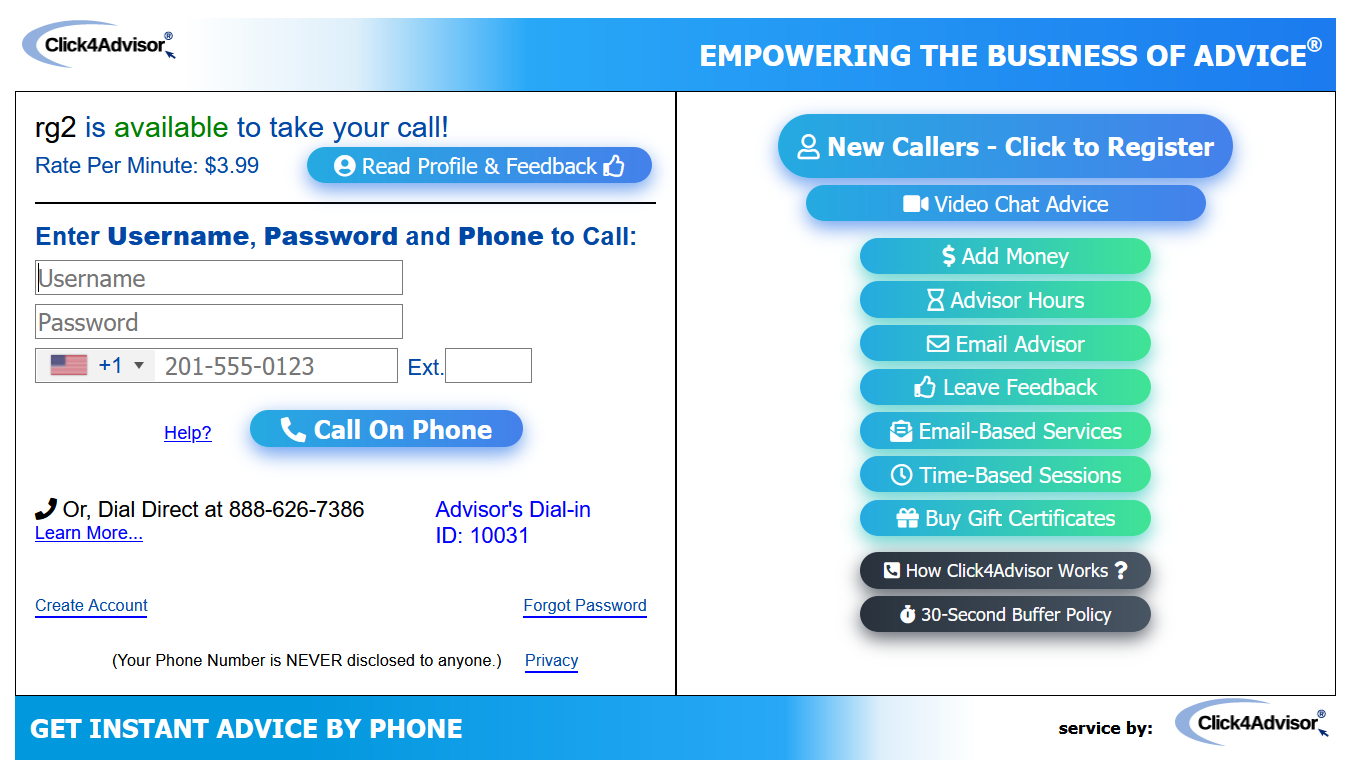 Click for a larger version
Advisor's Chat Service Pop-Up Window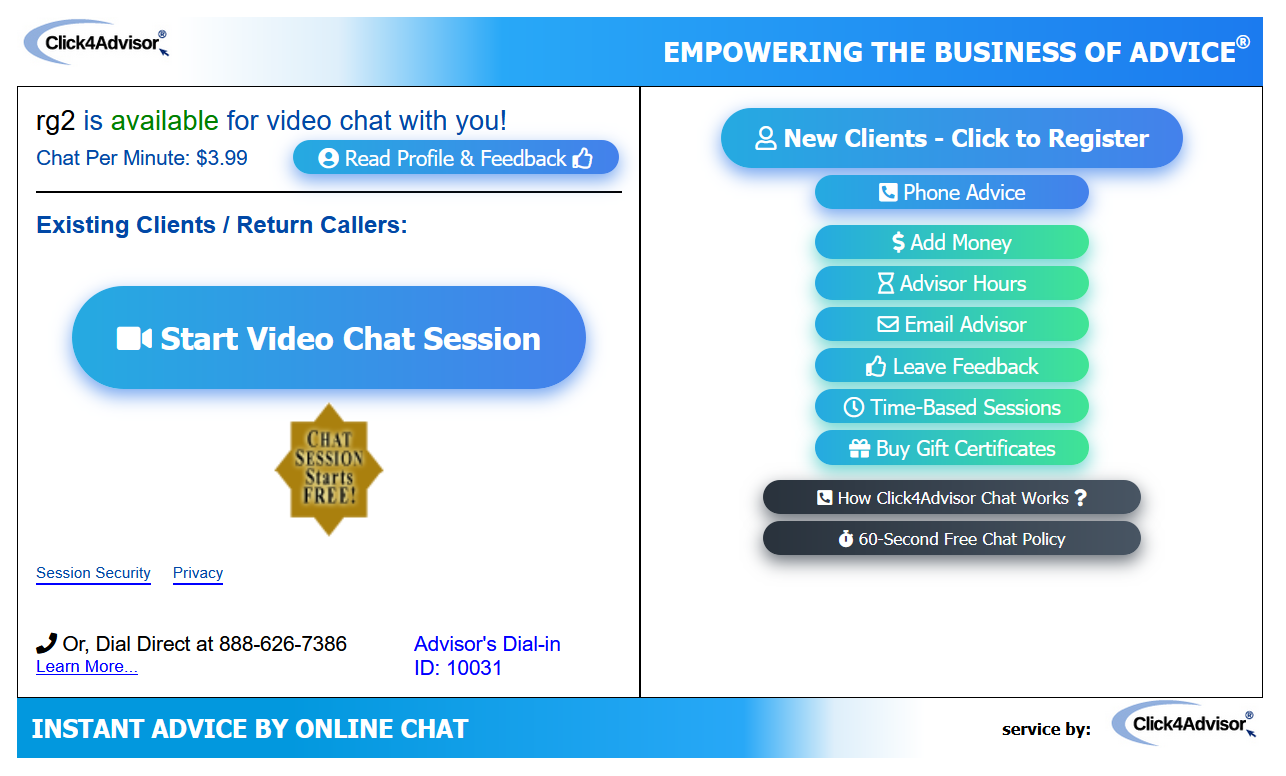 Click for a larger version