Click4Advisor Streamlines Business Operation
* TurboCharge Your Oversight Capabilities
More psychic advice groups use Click4Advisor to manage the complete backend of the business than any other platform on the market.
* Eliminate Your Telecommunications Overhead
Click4Advisor's platform is the solution for advice-focused business groups to upgrade to an integrated online/offline telephone connection. This solution means that your Advisors don't need to be sitting in one central location. Instead, they can work anywhere with a telephone and/or internet connection.
* Minimize Your Administrative Overhead
Click4Advisor's application-specific comprehensive, business platform streamlines Advice Group Business Managers operations and significantly lowers their administrative overhead. This gives them time to focus on their company rather than administrative duties.
* Streamline Operations via the Internet
XML feeds and APIs are available to further help Managers focus on their business.
* Increase Your Revenues!
Learn How.
Note: Click4Advisor is not a directory service. To market your advice services, you must either use Click4Advisor on your own website or blog.
Where Questions Meet Answers
SaaS Model - It's a Service, so No Costly Hardware or Software needed to Download or Install to use Service.
Usage-based service fee model - When the advisor generates revenue only then the service fee is charged.
Totally Robust - Scalable System Allows Rapid Expansion for Total Reliability
Comprehensive - Seamless 'Browser-based Video & Text Chat', 'Click-to-Call', 'Email-Based Services', 'Conference', & '800# Dial-In' Systems
Completely Secure - 'All-Blind' Secure Connections Ensure Privacy
Secure - State-of-the-Art Digital Encryption Using 256-bit SSL
Eliminate Costly Call Center - Phone System Distributes Calls Directly To Remote Advisors
How To Use Click4Advisor For My Advisor Group?
Contact us at Click4Advisor for an application questionnaire.
Upon acceptance, we will provide a Group Manager Agreement.
Upon signature and confirmation, we will give you access to our Group Manager Interface.
Integrate Click4Advisor's world-leading turnkey management and accounting solution into your website.
Integration takes just minutes and then you're in Business!
Connect The Way You Want To!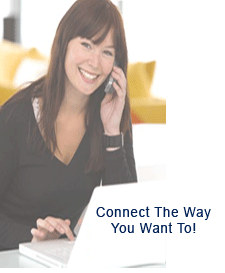 Key Features
Group Agent Interface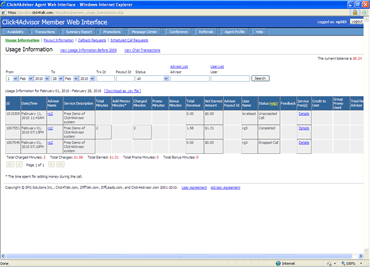 Click for a larger version
Advisor's Phone Service Pop-Up Window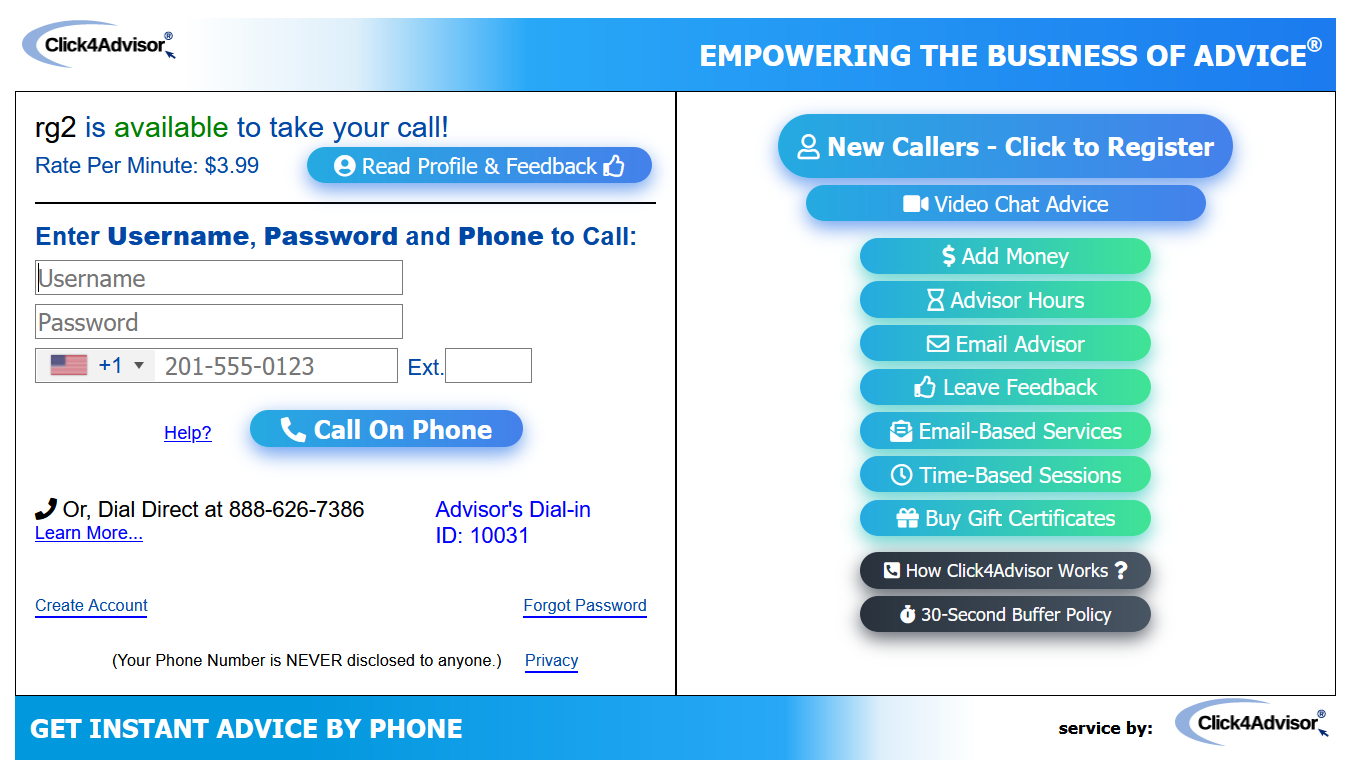 Click for a larger version
Advisor's Chat Service Pop-Up Window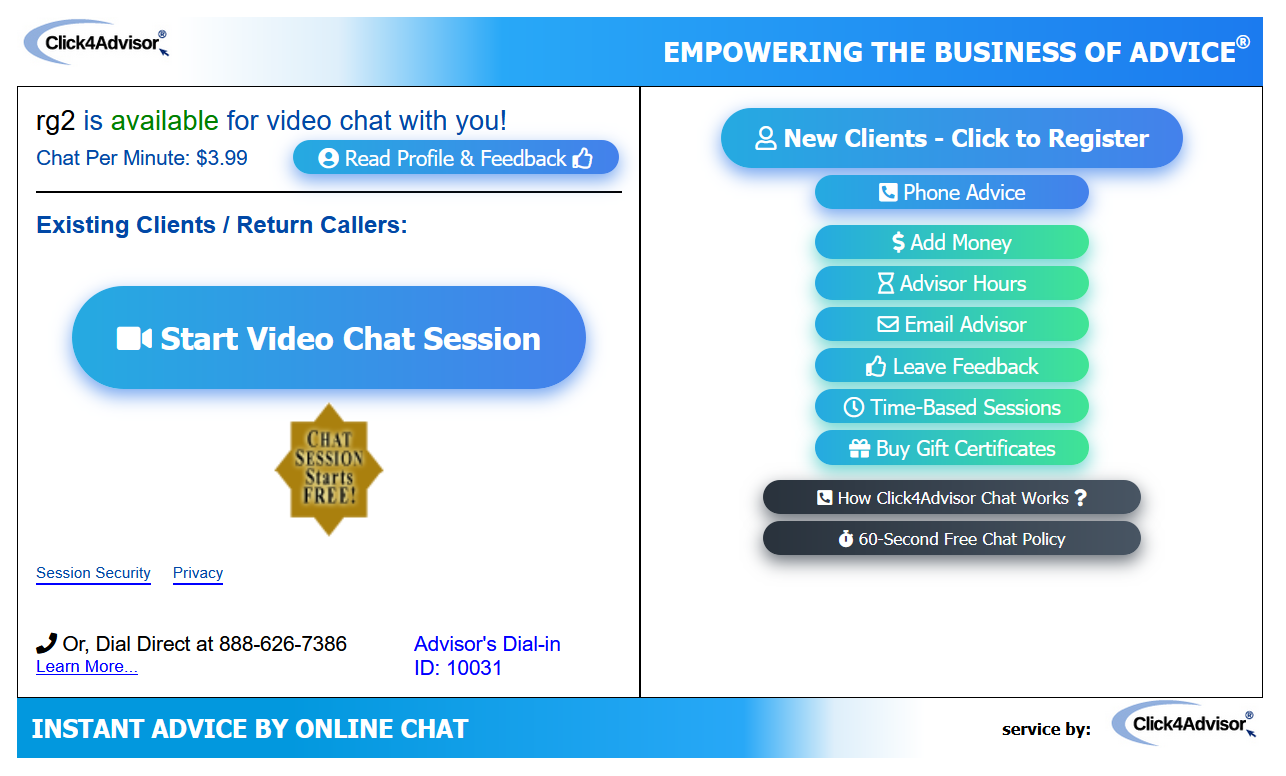 Click for a larger version